SOLAR INVERTERS
Like our solar panels and solar batteries, quality is our greatest concern when it comes to our solar inverters.
The inverter is an often overlooked component in the solar conversation… but not at Grand Group Australia. We only use Clean Energy Council approved inverters, ensuring that every solar system we install is the total package to deliver exactly what the customer needs.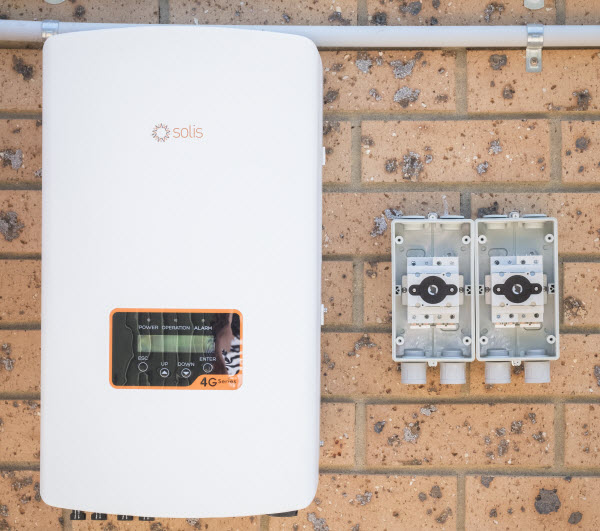 The role of the solar inverter
---
Every home solar system requires an inverter. It plays a pivotal role in getting the electricity from the panels on your roof into your home to power your appliances.
And that's because the electricity that solar panels create is DC electricity… but the energy that powers your home is AC electricity.
The inverter converts the DC current into an AC current.
The inverter feeds your solar energy into your home and any excess back to the grid or your home solar battery.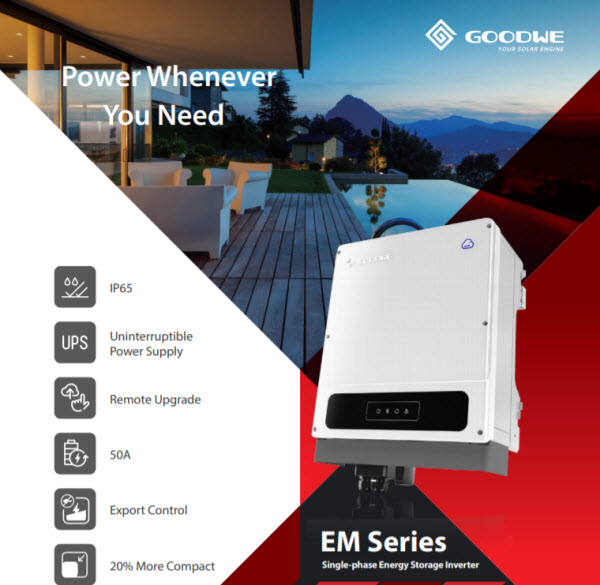 The GoodWE EM series is an ideal solution for both on-grid and off-grid home solar systems.
They offer flexibility to either feed excess energy back to the grid or to charge your solar home battery.
Features of the GoodWE EM Series include:
Uninterruptable power supply
20% more compact
High efficiency and output
Remote upgrade
Available in three sizes – 3.0kW, 3.7kW and 5.0kW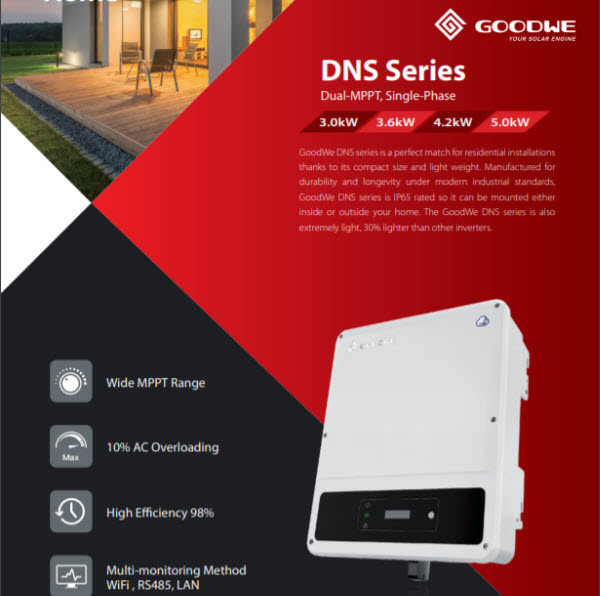 This is an impressive range of inverters. They are 30% more lightweight than other inverters and can be mounted either inside or outside of your home.
This is a top-quality solution for your home solar system.
10% AC Loading
High efficiency and output
Available in four sizes – 3.0kW, 3.6kW, 4.2kW and 5.0kW
Multiple monitoring options including WiFi, RS485 and LAN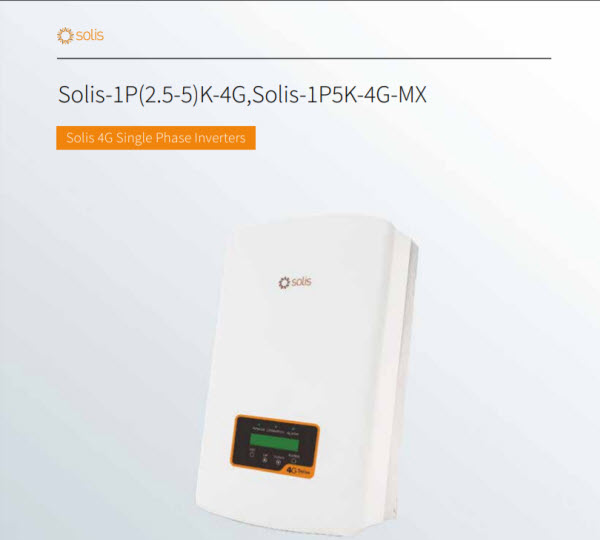 The Solis single-phase range is a smaller and smarter inverter that redefines compact quality. As one of the original inverter brands available in Australia, they are perfectly designed for Australian conditions.
Some of the Solis 1P features include:
24-hour load consumption monitoring
High efficiency and output
Dual MPPT design with precise MPPT algorithm
RS485, WiFi/LAN/GPRS interface
WiFi monitoring functionality
7 models available
The Solis 3P range builds on the features of the 1P models in the popular three-phase range. With 10 Solis 3P models available, you are spoilt for choice with inverter options to tailor your home solar system to your household needs.
The Solis 3P range is packed with features, including:
160V-850V MPPT voltage range-ultra low startup
THDi<1.5%, low harmonic distortion against the grid
High efficiency and multiple protection levels
RS485, WiFi/LAN/GPRS interface
WiFi monitoring functionality
Solar is a sustainable solution for Australian households, harnessing the power of the sun to power your home. We offer a free assessment to all our customers to ensure they get the right solar system for their needs. Contact us to book your assessment with one of our trained solar assessors.